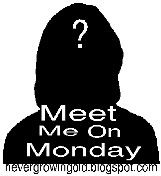 1.
What is the best dish you can make?
Chicken Cacciatore is one of our family favorite. We do a mixture of chicken and eggplant. In fact we had it for dinner last night.
2. How often do you change your sheets?
Once a week and there is nothing better than to crawl into bed at night with fresh set of sheets from the good old fashion clothes line.
3. What is the longest car trip you have ever taken?
One of the longest but beautiful trips I made was from Sutter California to Post Falls Idaho, 810 miles one way.

We took our time and saw the sites on the way.
4. What is your favorite fruit?
I'm going to have to go for fresh peaches with lime squired on top and sprinkled with chili powder.

I have to say that it saddens me that the peach season is over.
5. Would you rather have breakfast for dinner or dinner for breakfast?
Will take breakfast for dinner, not much of a breakfast person but I do love biscuits and gravy for dinner.